By Brandon M. Suffel Founder Breakfast at Midnight April 28, 2020
Starbucks and the earnings report that flipped the stock. The pharmacy stock I like. And, should we be focusing on stocks, and their losses, or the economy? That is, should we blame the stock market, or blame the economy for our misfortune?
Twitter: @SuffelStocks Stocktwits: @SuffelBMS
Starbucks!
What's goin on with Starbucks? There seems to be an issue…
Since Starbucks almost three point loss on Apr. 3, it's recovered slowly but surely, but evidently, the fearful quarter two earnings report was just around the corner.
Of course, a majority of Starbucks locations are closed, nationwide, and nearly worldwide, besides the "areas" least affected by the coronavirus pandemic. That still doesn't justify the plausible consequences of a "closed" economy over the last month-or so.
I'm not interested in the earnings, I'm interested in the guidance.
And unfortunately, I'm distraught with the results. The guidance from Starbucks was sullen. To say at the least. Is it necessary to complain? The economy can barely sustain easing restrictions of social distancing. Even the movement opening salons, bars, and restaurants again is a challenge. Starbucks falls into this category as a mindful sacrifice. Sure, some Starbucks locations have opened their drive-thru for customers, but how does that attain to a normal day of consumer traffic? It doesn't. If you believe in the 25% – 35% of loss in business in the Chinese state, my compassion, and empathy, goes to those who still stick with Starbucks. Remember, it's not your fault, and it's not the stocks fault either.
$SBUX in trading hours filled trades from bullish investors as the share price continued to patiently uptick. After a positive close at $78.69, shares suddenly fell in the after hours, when the earnings report and guidance unleashed. The share price would soon come tumbling down (-1.16%). $SBUX remains volatile in the after hours.
I still believe Starbucks is great for portfolios. $SBUX stock teaches new-and current-investors the importance of compounding interest, having faith, and how the market can function in good and bad times.
I like Rite Aid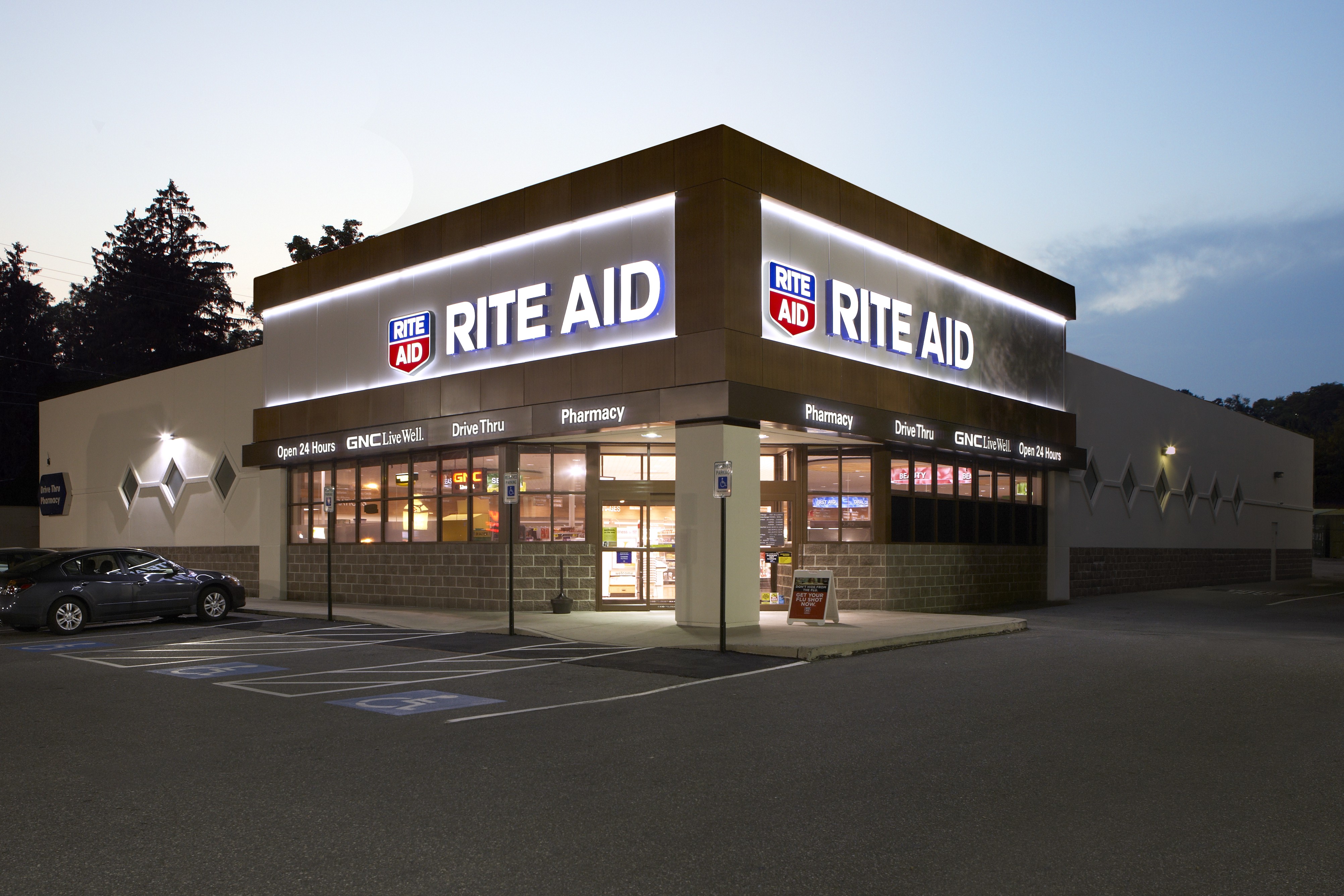 I woke up Mar 16. early, with good intentions, and a hunger for market knowledge. Then I thought of an idea for trading: I'm going to invest in a safe play, one I know I'll make my money back if my risky play backfires. And little did I know then, my risky play would make me richer than I was the day before, and so forth.
I chose Rite Aid. It wasn't a radical choice. At the time, markets were swinging unbelievably negative, and it seemed the market couldn't go any higher; but lower. So, Rite Aid at $10.10 a share – a steal – became a new hit like the other pharmacy crew ($WBA and $CVS). The big three would soon work with 45, and steal the market.
Since then, I still follow Rite Aid, CVS, and Walgreens, but today, Rite Aid just made sense.
$RAD shares made a sharp gain of $0.74/share (+4.90%). And in the after hours, shares continued the momentum.
Is it the Stock market? Is it the Economy?
Should we blame the Stock market or the economy for our misfortune today? An awfully probing question, if you ask me. I recently fell upon an article that may address those concerns… and here's how I interpreted it:
Joshua M. Brown, the author of "You can't invest in GDP," immediately brings up an important point: Although stocks have recovered from their losses since Mar. 23 low; businesses have not.
Soon, we come across a letter, from a colleague of Josh's, Ben Carlson, who makes fair judgment: When GDP declined 5% during the 2007-2009 financial crisis, stocks accordingly fell 50%. The financial crisis was a financial crisis. Whereas today, we're in the midst of a natural disaster. In that case, the economy tends to do more damage on the lives of civilians compared to your stocks, Roth IRA's, and 401k: A driven point investors and ordinary market analysts fathom.
Who are the winners, or those constantly bailed out in all of this? Josh addresses this eerie question with honesty. I interpreted it as the big corporations today continuously experience less regulations, and receive substantial aid like extravagant subsidies from the government; compared to small businesses who struggle to stay open. Small businesses aren't financially capable to withstand a "closed-off" economy much longer.
I find it intriguing stock prices are merely opinions. They are generated numbers. Physically, stocks don't exist–unless otherwise on written documents.
Joshua M. Brown captures this topic brilliantly, and analyzing this read taught me the value in stocks today, compared to yesterday's prices, and tomorrow's.
By Brandon M. Suffel Contributor for Breakfast at Midnight
Our NEW Logo!
Thanks to IlesDesigns™, who you can find on Twitter @IlesDesigns, we have our very own first logo! We are appreciative for diligent person(s) like Mr. wonderful, Evan Iles, who not only puts the interest of his clients first, but he makes it his utmost responsibility to ensure you – the client – that your needs are fully met. If you are looking for a graphic designer, you best give IlesDesigns™ a holler, I'll personally guarantee you there will be no disappointment, on my behalf.
Thanks again Evan!
We NEED our Starbucks!
How have you been getting your morning-favorite beverage lately? Yeah, your coffee – and we all know a coffee drinkers favorite go-to-chain has to be Starbucks. With the current conditions and immediate temporary closings of almost ALL Starbuck locations, how has Starbucks been serving their daily loyal coffee drinkers? However Starbucks does offer their drinks on shelves in supermarkets, how does this have the same effect of visiting the Starbucks drive-thru, or walking in and smelling the fresh scent of warm coffee beans? It's obvious Starbucks has not been performing well during the global pandemic. From experiencing substantial losses, backlash, and a loss of almost all their business, here's how their share prices performed today.
Starbucks $SBUX shares fell again – and on a Friday – and that is no good. $SBUX, a prominent contributor to the stock markets value, a beloved company by many investors who know of safe investments, and a coffee drinkers favorite spot have let down many, as their share prices continue to fall every day – and since the pandemic has taken effect. Today, shares fell $1.76 (-2.70%). This staggering decline has been going on for the past 3 months for $SBUX – when shares were priced at $88.42. Since then, Starbucks has experienced substantial losses and more red than green since 2008 and the mortgage financial crisis. For investors who believe in great value, maybe this is a time to avoid stocks that seem to perform like $SBUX in wild moments like these; on the other hand, some investors may find this the right moment to budge their head in while they can. Starbucks won't face losses like this forever. Everyone needs their coffee – period.
Pick a Dollar From the Tree
Alright, you have $5, you need to find me the best place to go, in order to get the most out of the $5… Do you go to a grocery store? A gas station? Five Below? I hope you answered no to all of these, if not, please, personally contact me for a further chat on this topic… On behalf of your new $5 to spend, it would be best to go spend it at the Dollar Stores like Dollar Tree or Dollar General. Both of these dollar-store giants run the cheap shopping scene – and ultimately they decide the number of traffic in stores. The odd thing I've lately noticed though is Dollar Tree continues to perform poorly on the market – and even before the global pandemic started. Which astounds my curiosity as to why has Dollar General been performing better than Dollar Tree this week. I'll show you the numbers below.
Dollar Tree $DLTR in the past five days has lost almost 9% of its value, shows MarketWatch. Usually Dollar Tree performs well even after the news of them having to close stores nationwide. But, since the pandemic, Dollar Tree has seen significant losses as investors turn their heads away — in the meantime — Dollar General (Corporation) $DG has been performing better, and their share prices on Friday have not been a disappointment whatsoever especially for bullish investors. Dollar General shares surged $2.05 a share today (+1.29%). If Dollar Tree continues to get beat, and Dollar General prevails, who will rule the dollar-store kingdom – and where will you be choosing to spend that $5 I gave you?
Note from the Author
Thank you everyone for a great week and for taking time to read my words. I understand sometimes what I say may offend some, or mislead you into making choices on the market *which I do not ever advise you to do so.* But, I have been having a wonderful time giving my audience something to hear. I hope next week is just as great as this week was.
Have a wonderful weekend,
Brandon M. Suffel
SuffelStocks™